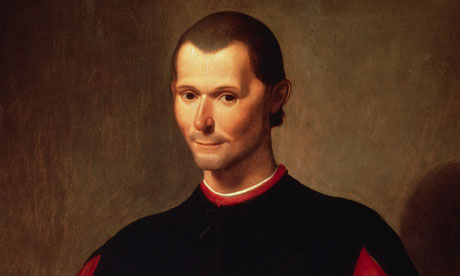 Selected Works of
Niccolò Machiavelli
Click on the button to get the indicated file format:
Format
HTML
Text
WP
PDF
RTF
Word
Image
Local
| | | |
| --- | --- | --- |
| | Title Page for 1772 edition of Complete Works | |
| | Portrait of Niccolò Machiavelli | |
| | The Prince | (1513) |
| | Discourses on Livy | (1517) |
| | Art of War | (1520) |
| | Reform of Florence | (1520) |
Acknowledgments:
Our thanks to Ken Landaiche for the PDF version of the Discourses on livy.
External links on Machiavelli:
Essays on Machiavelli — Sell term papers, and have links to papers on other topics. You may find them useful if you need ideas, but don't plagiarize, because your instructor probably knows how to detect that.