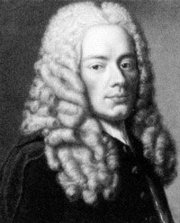 THE
PRINCIPLES
OF
NATURAL AND POLITIC
LAW
IN TWO VOLUMES.
By J. J. BURLAMAQUI,
[1748]
COUNSELLOR OF STATE, AND LATE PROFESSOR OF NATURAL AND CIVIL LAW AT GENEVA.
TRANSLATED [IN 1752] INTO ENGLISH BY MR. NUGENT.
FIFTH EDITION, CORRECTED.
CAMBRIDGE,
PRINTED AT THE UNIVERSITY PRESS,
BY W. HILLIARD, AND SOLD AT HIS BOOKSTORE,
AND BY THE BOOKSELLERS IN BOSTON.
1807.
---
Click on the button to get the indicated file format:
HTML | Text